About Us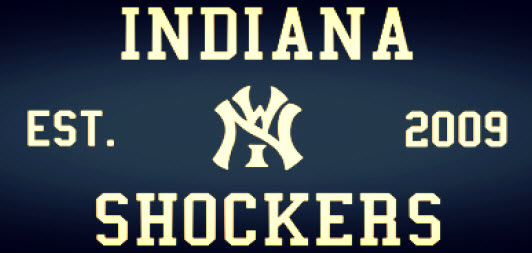 Founded in 2009 by Major League Baseball Hitting Coach John Mallee, the Northwest Indiana Shockers summer travel baseball teams are considered one of the top programs in Northwest Indiana and Eastern Illinois. Those players selected will train and follow the same training drills and practice structure that Minor and Major league teams utilize in professional baseball during the winter months. The goal is to make this the best learning and playing experience for all the players.
As part of the Northern Illinois Metro League (NIML), the season runs April through July, with try-outs taking place in August then practices and workouts starting in November. The Shockers teams participates in various tournaments, sanctioned by several National baseball organizations, approximately 40-60 games per year.
John Mallee, along with his professional staff, will help train the team throughout the fall, winter and early spring months. The team will practice once a week during the winter at an indoor training facility for 1 1/2 hrs per week. Players will have the option to hit 2-3 times each week in our indoor batting cages. Each team will be limited to 12 players to insure everyone gets maximum playing time.
John Mallee – Career Highlights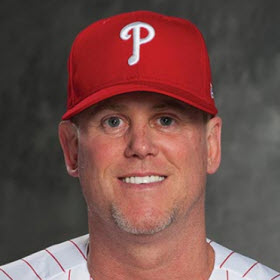 > 18 Years as a Professional Baseball Coach
> Teams include: Florida Marlins, Montreal Expos, Milwaukee Brewers, Houston Astros, Chicago Cubs and currently with the Phillies.
> 9 years with the Florida Marlins. In charge of all levels of hitters in their minor league system
> Hitting Coordinator for the 2003 World Champion Florida Marlins
> 2005 Florida Marlins "Man of the Year"
> 3 years playing professionally with the Philadelphia Phillies
> Travels nationally speaking on the "6 Absolutes of a Professional Hitter"
> Owner John Mallee Pro Style Baseball School
> Given over 18,000 private lessons
Instructors and Staff
John Mallee: Major League Hitting Coach-Founder and President of the NWI Shockers.
Bryan M. Milburn: Director of Baseball Operations & General Manager
Andy Loomis: Gary Railcats/NWI Shockers Head Pitching Coach.
Ryne Pishkur: Andrean High School-NWI Shocker Hitting Advisor.
Devon Deyoung: NWI Shockers, Hitting Advisor.
Ryan Bridges: NWI Shockers, Hitting Advisor.
Jeff Boehm: NWI Shockers, Hitting Advisor & Fielding specialist. 2 years in MLB LAA minor league.
Julian Griffin: NWI Shockers, Hitting Advisor, Outfield & Catcher specialist. Independent Baseball 5 years.
Pascual Santiago: NWI Shockers, Hitting Advisor, and Pitching specialist. Over 18 years coaching baseball from college level to Independent Baseball.
Jeff Mojzik: NWI Shockers Catcher Specialist. 4 years Purdue University.
Bryan Vanderlee:  NWI Shockers pitching specialist – Grad of LC and Trinity Christian
Jay Jones: NWI Shockers hitting & fielding specialist
Mike Manderino:  NWI Shockers hitting & fielding specialist. Former Cleveland Indians Organization
Kenny Reynolds: NWI Shockers hitting and fielding specialist. Over 25 years high school coaching