Training
Winter Training
Players selected for the Northwest Indiana Shockers summer travel team will train a minimum of once a week throughout the winter months. John Mallee will coach the team until he leaves for spring training in late January. Professional training clinics will include: Hitting – "The 6 Absolutes of a Professional Hitter"; Major league base-running concepts; 1st and 3rd team defense; Bunt defense, In-fielding basics; Out-fielding basics; Catching and Pitching mechanic and drills. Teams will follow the same training drills and practice structure that Minor and Major league teams utilize in professional baseball. We look forward to making this the best learning and playing experience for our players.
John Mallee along with his professional staff will help train the team throughout the winter and early springs months.
Sparta Dome
The 2017 NWI Shockers Baseball teams will be practicing out of the Sparta Dome located in Crown Point Indiana.  The Sparta Dome is the largest indoor facility in Northwest Indiana with over 100,000 SF of field and several indoor batting cages and pitching tunnels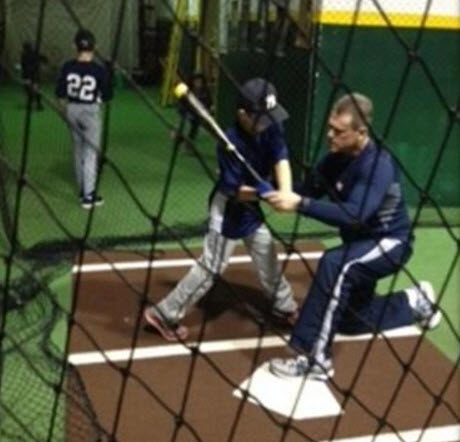 As a student, a player and instructor of the game, baseball has touched every aspect of John Mallee's life.  It has taught him many of life's most important skills, such as teamwork, respect, hard work and determination.  John firmly believes that a child's exposure and participation to organized sports is critical in developing the next generation of community-conscious, college-ready student-athletes.
Winter Workouts at the Sparta Dome